Hive accepts referrals from statutory and community mental health organisations to participate in our wellbeing programme. We also accept self-referrals or parental referrals to our POP project and supported drop-ins.
The wellbeing programme at Hive is an arts-in-health approach where externally funded projects accept referrals from outside agencies for service users that fit specific criteria, which then aims to move people on to participate in our arts-based adult education classes and independent drop-in service.
Our approach is based on the five ways to wellbeing which incorporates, connecting, giving, being active, taking notice and keeping learning.
Making a referral
If you wish to make a referral to Hive, in the first instance please contact us and book an appointment for you and your client to have an informal chat and a tour of Hive. If you both feel that Hive suits the needs of your client we will ask you to complete our referral form. We will then contact you with further information on the opportunities currently available.
Current projects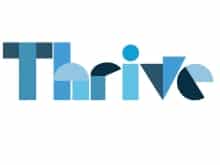 Thrive
Thrive is a creative program for adults with mental health difficulties, designed to boost wellbeing and increase confidence.
Having run for five years at Hive, Thrive is now running at different community venues around Bradford, supported by teams of volunteers. You can find more information about volunteering with Thrive on our volunteer page.
We welcome referrals to Thrive from mental health partners, as well as self-referrals from individuals.
For more information, or to make a referral, please contact Rachel on [email protected] or via the office.
The POP project
POP supports young people (aged 16-25) who experience barriers to education, training or employment. It's a ten-session creative course focusing on team building skills, and is Level 2 CERTA accredited.
Sessions are fun and informal, exploring what makes a good team, understanding team roles and personalities, and learning how to set clear goals. Creative activities include drawing, quizzes, mask making, role play and a final collaborative piece of artwork designed together by the group.
The aim of the sessions is to provide young people with the skills and confidence to move into further education, training or volunteering opportunities. There are also opportunities to volunteer with the project to support the next intake, and we work with local partners to provide progression opportunities once the project has ended.
We welcome referrals to POP from partner organisations, as well as self-referrals from young people or their parents.
For more information, or to make a referral, please contact Claire on [email protected] or via the office.
Alongside POP, we also run a supported drop-in session for young people.
Justart
The Justart project works with young people referred to us by the Bradford Youth Offending Team as part of a program engaging them in the community, providing education and training, and encouraging personal development.
Justart,which began in the year 2000, gives young people the opportunity to develop their interests, skills and creativity in a range of art and craft activities, including painting, drawing, collage, printmaking, model making, woodwork and sculpture. Currently we are making bird and bat boxes for the Aire River Trust to install at sites along the riverbanks.
Supported drop-ins