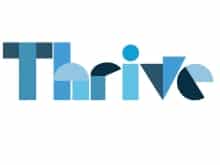 Thrive
Thrive is a creative program for adults with mental health difficulties, designed to boost wellbeing and increase confidence.
Having run for five years at Hive, Thrive is now running at different community venues around Bradford, supported by teams of volunteers. You can find more information about volunteering with Thrive on our volunteer page.
We welcome referrals to Thrive from mental health partners, as well as self-referrals from individuals.
For more information, or to make a referral, please contact Luke Waltham on [email protected] or via the office.